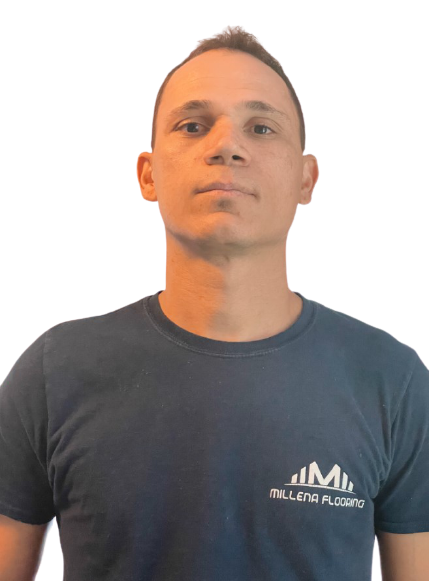 MEET OUR OWNER: PAULO VAZ
Our owner Paulo Vaz opened his first flooring company in 2004 after having worked in the industry for 4 years.
Since 2004 Millena Flooring Inc. has been a flooring company that specializes in:
Epoxy Coating, Hardwood & Laminate Floor Installation, Staining, Refinishing and Polishing, Tile & Ceramic Floor Installation, Floor Repair, Sanding, Buffing, and Coating Services.
Millena Flooring is licensed and fully insured! We a local family-owned business, friendly and committed to your project; Paulo and his entire team believe that each project should be given individual attention.
Paulo's number one goal is to provide all of his customers with results that surpass their expectations. He always makes sure that each project is completed on time, on budget, and with perfection in every last detail.
A full list of materials are given on every free estimate.